For the diversifying styles of staying, we prepared a hostel area for the casual stay in addition to the hotel room area.
In the hostel area we have dormitory rooms, special lounge and kitchens. Not only the reasonable price, this place can be used for people from many countries to communicate with each other as if you're visiting your friends house!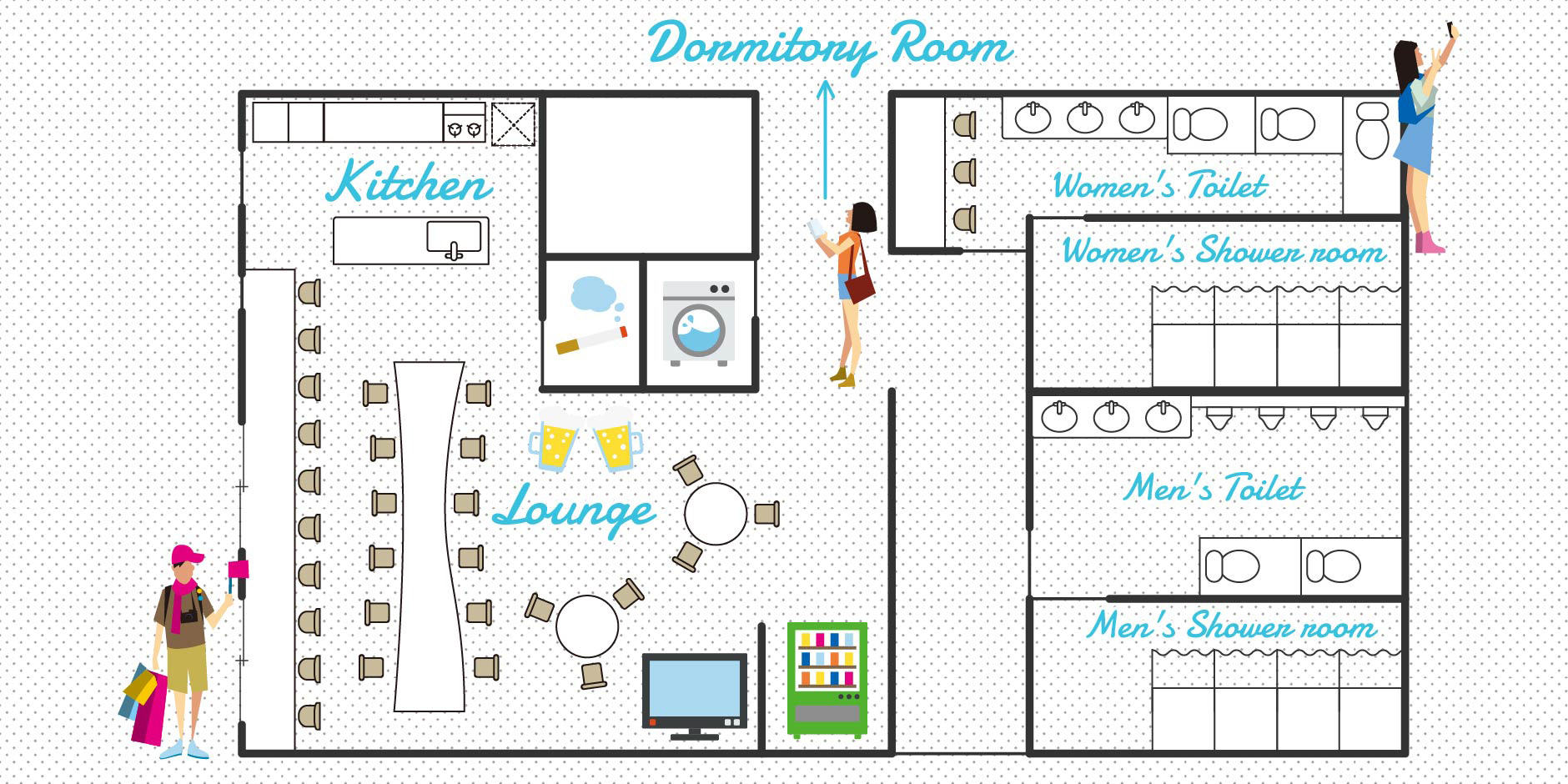 Dormitory room is a share room with 4 double-deck bed, in total for 8 stayers (gender separated). Each bed has curtains for your private space. Shower room, sink, bathroom and the other facilities will be shared with other stayers.
※We cannot accept the usage of the hostel area for customers under 18.

Except the room there is a spacious lounge specially for dormitory room stayers.
Watch the sports program on 55 inch TV together? Eat together with other stayers? Please enjoy communicating with other stayers. Also feel free to use the kitchen.
IH cooking heater/Fridge/Knifes/Chopping boards/Bowls/Spoon/Spatulas/Cooking chopsticks/Peeler/Frying Pan/Pot/Cups/Microwave/Electric boiler/Rice cooker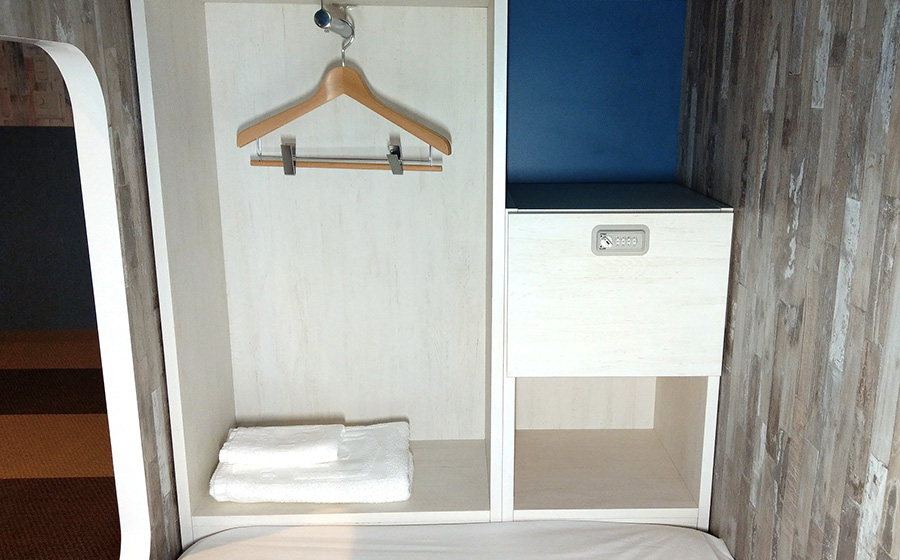 Bed facilities (dormitory single)
Bed lights/plug/USB/Safety box/luggage keeper/hanger rack/bath towels/room wears/tooth brush/tissues/sharing fridge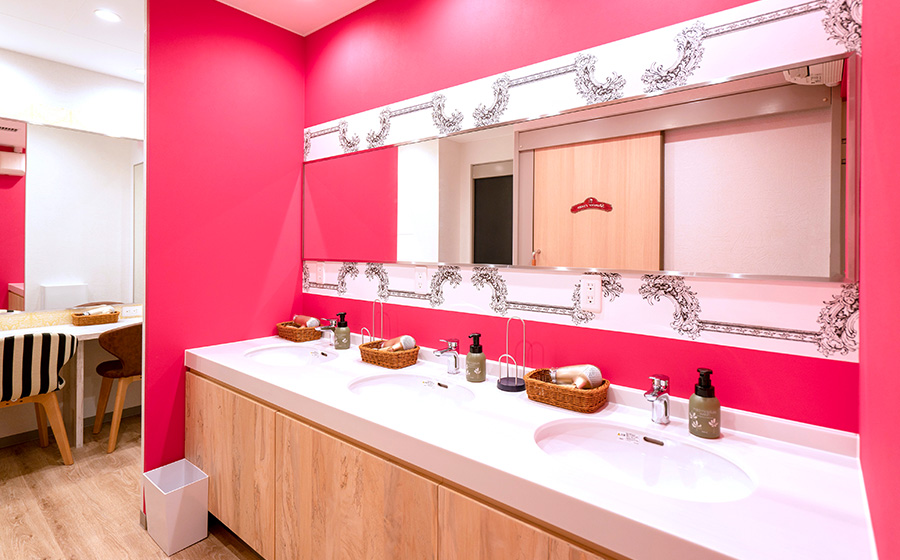 Hostel area facilities
Shower/sink/bathroom/shampoo/conditioner/body soap/paper tissues/bath mat/hair dryer/coin laundry(soap included)/smoking area